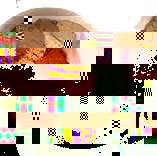 Adding specific spices and herbs from blended spices suppliers in India to a meal can improve the flavour and overall dietary experiences. Spices may be beneficial to your health in addition to giving flavour to your cuisine.
Consider adding some spices to your favourite food the next time you make it to enhance the flavour and potentially promote your wellness. Adding spices to food may bring a number of health benefits.
While you certainly regularly use seasonings in your cooking, you may not be aware of all of the wonderful nutritional benefits that spices and herbs provide. So, give them a good shake in your next recipe, and your health would thank you.
History:
Spices have been used for thousands of years! The Middle East, Asia, and the Mediterranean are home to the majority of the spices we recognize and utilize today. Spices were employed in these areas for both medicinal and culinary reasons even earlier in the common era.
When spices were initially identified, they became held in great regard; ancient societies realised there was something exceptional about spices even before scientific investigations were done.
With today's sophisticated science, there is substantial proof that spices do carry substances that are helpful to one's health. Continue reading to learn about some of the advantages of spices in meals.
Extends Your Life:
One of the most intriguing aspects of adding spices to your meals is that investigations have revealed that some spices can actually help you live longer! For example, a 2015 study showed that people who ate spicy cuisine 6-7 times per week had a 14 per cent lower risk of death than those who did not. (Adding extra spice to each meal is a terrific reason in and of itself!)
Blended spices may help you live longer for a variety of reasons, particularly the influence that various spices exert on the human body. Capsaicin, an element found in dried chilli peppers, has been discovered to be an antioxidant that can aid in obesity loss by increasing metabolism.
Simple and Easy:
Spices are a convenient and straightforward technique to improve any meal, especially when you don't have a lot of time to make a complex recipe.
Seasoning packets made by professional blending in India, for example, can provide a unique flavour to any meal you serve. All you have to do now is concentrate on preparing your food and blending the components into your dish!
Additionally, adding foods might enhance more than simply meals. Adding pre-measured components to drinks is an easy and delicious way to enjoy a cocktail.
It's Cost-Effective:
Incorporating spices and seasoning is sometimes a cost-effective method to enhance a dish, as well as save you time.
You won't be complaining about buying big quantities of different spices to make a good meal if you use spices and premade seasonings to your dish. Even the most basic of ingredients, such as white rice, can benefit from the addition of spices to add diversity and flavour.
Final Words:
Additionally, keep in mind that you really can freeze spices to keep them fresh for longer durations, which could also help save cash. Bear these advantages in consideration while you prepare your next meal, and savour every bite.